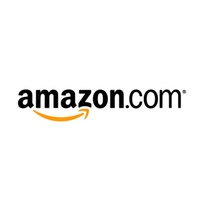 I love shopping with Groupon and there are so many amazing deals at Groupon right now! Groupon has over 9,000 retailers and over 70,000 deals! That is money just waiting to be saved in your pocket.
With back to school right around the corner I am able to save hundreds of dollars just by using Groupon for my back to school shopping. When doing my back to school shopping I find a lot of the school supplies on Amazon and right now Groupon has over 156 deals on amazon items. Right now, one of the Groupon Amazon deals is FREE shipping with Amazon without having to have Amazon Prime.
I love shopping on Amazon. I literally just received one of my orders of groceries from Amazon. I use the Prime Now service, Subscribe and Save, Prime Pantry and for my regular shopping. I really think that everything is priced fairly. I feel that there is practically everything that I need available on Amazon. It makes shopping so easy for me.
There are so many retailers you can shop with Groupon such as Target , Macy's, Walmart, Bed Bath & Beyond, Walgreens, and Aeropostale. No matter what your shopping need may be, Groupon has a deal for you! So, get saving and check on the deals for yourself!
I am always on the lookout for good deals and to get the best savings possible.  I am the type to check out the clearance section everywhere I go. These Groupon coupons are great for making you save the best possible. I  think that these are definitely helpful.  I have purchased several Groupon coupons for many of the different stores that I normally purchase from. I have purchased ones for Toys R US, Starbucks and many more.